Our Promise
San Diego's finest gourmet cakes, cupcakes, cake pops, and custom designed celebration cakes. Our secret is simple old-fashioned home baking using well sourced highest quality ingredients. Our products are made using premium ingredients, like sweet butter, buttermilk, pure vanilla, free range eggs & Ghirardelli chocolates. All our cakes are baked in small batches and hand iced to ensure quality and freshness.
We specialize in birthday cakes, anniversary cakes, wedding cakes and basically any happy & special occasions! Do send us your preferred design and we will bake your ideas to life!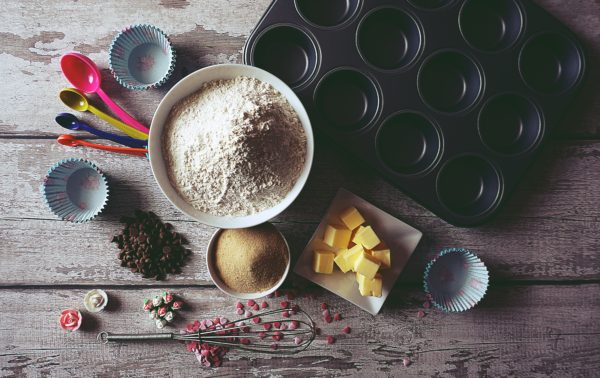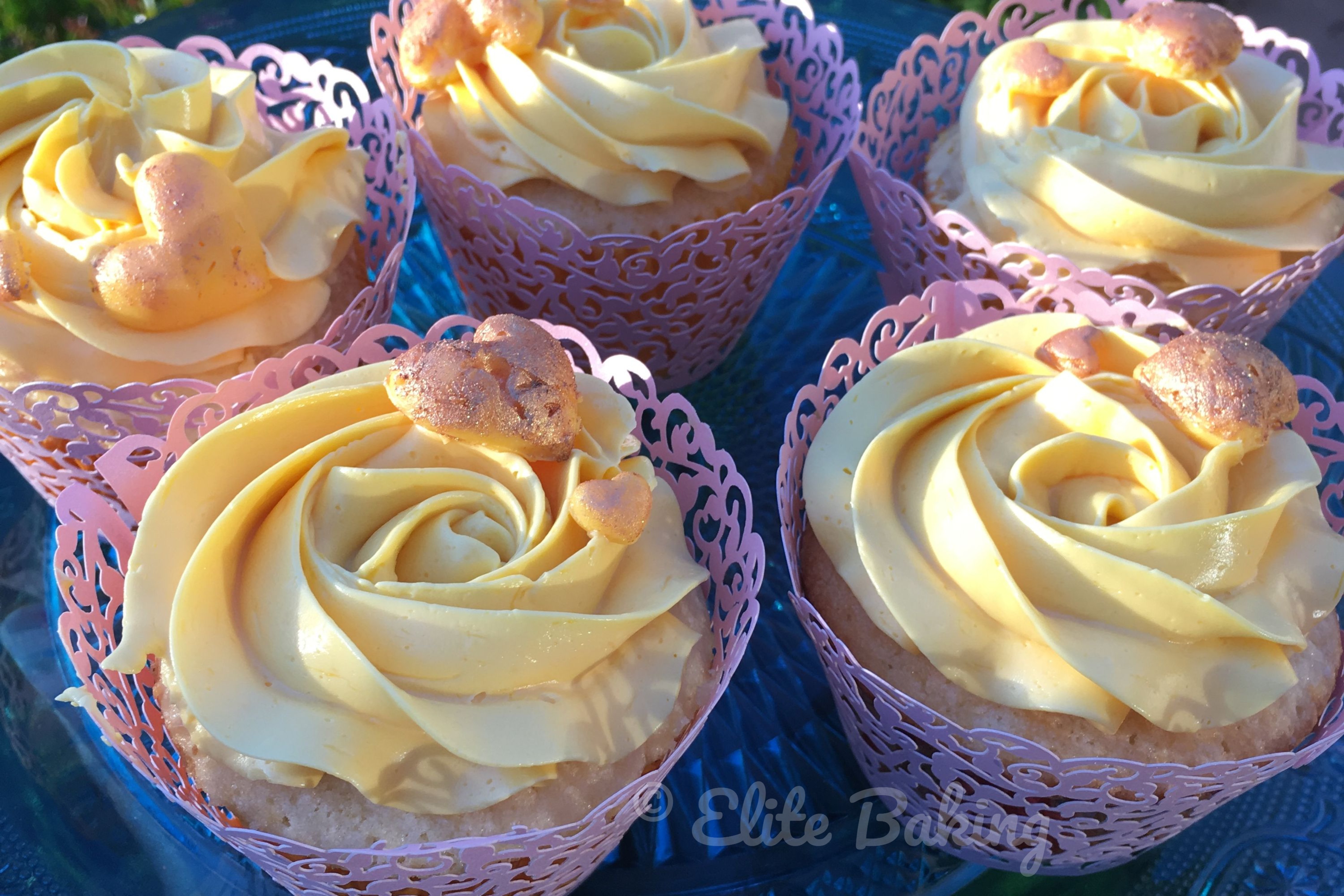 Cupcakes
Our irresistible range of cupcakes, the perfect combination of sweet icing and moist fluffy sponge.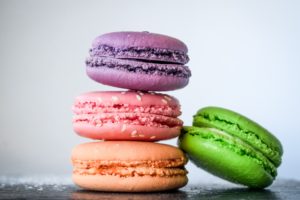 French Macarons
Crispy smooth top, full fluff body, chewy interior and right amount of filling. Perfect macarons.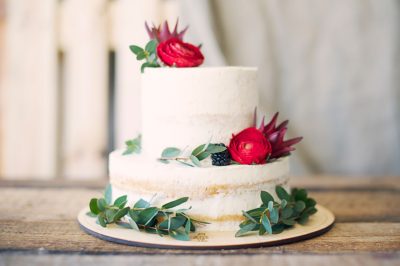 Gourmet Cakes
Our signature gourmet cakes are handmade and decorated from scratch using the finest ingredients.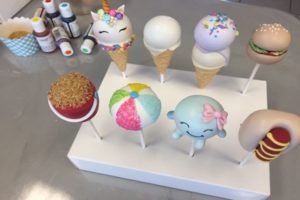 Cake pops
Crumbled cake covered in delicious frosting and served on a stick. Our unicorn cakepops are stuff of legends…
Cake & Cupcake flavors
Vanilla
Funfetti
Mango
Mocha
Burnt Almond
Raspberry
Cherry
Berry
Red Velvet
Chocolate
Cake pop flavors
Vanilla
Cookies n Cream
Chocolate
Funfetti
Mocha
Spice
Pumpkin Spice
White Chocolate
Sugar Cookie
Strawberry
Cookies
Lintzer
Chocolate Chip
Tea
Oatmeal Cho
Walnut
Double Cho
funfetti
M&M
Snickerdoodle
Peanut butter
Frosting flavors
Berry
Vanilla
Cherry
Chocolate
Praline
Lemon
Burned marshmallow
Caramel
Mocha
Green tea
Let the kids get creative with baking but keep your kitchen clean by enrolling them in our exciting hands-on "Little Bakers" classes. We run cupcake and cookie making lessons in a home setting for children from pre-school up to school leavers.
Little ones have fun making, baking and decorating the treats as much as eating them. It is a fun-filled adventure and education at its most delicious.
The Little bakers take home six of their own creations to share and show off. (i.e 6 lovely decorated cupcakes or cookies)
Classes are approximately 3 hours long and cost $50. We provide all ingredients, aprons and baking tools so there is no need to bring anything else.
Please see our calendar for upcoming classes. We also offer group bookings and private lessons. Please call or email to register.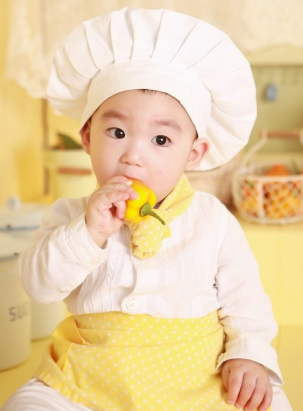 My Story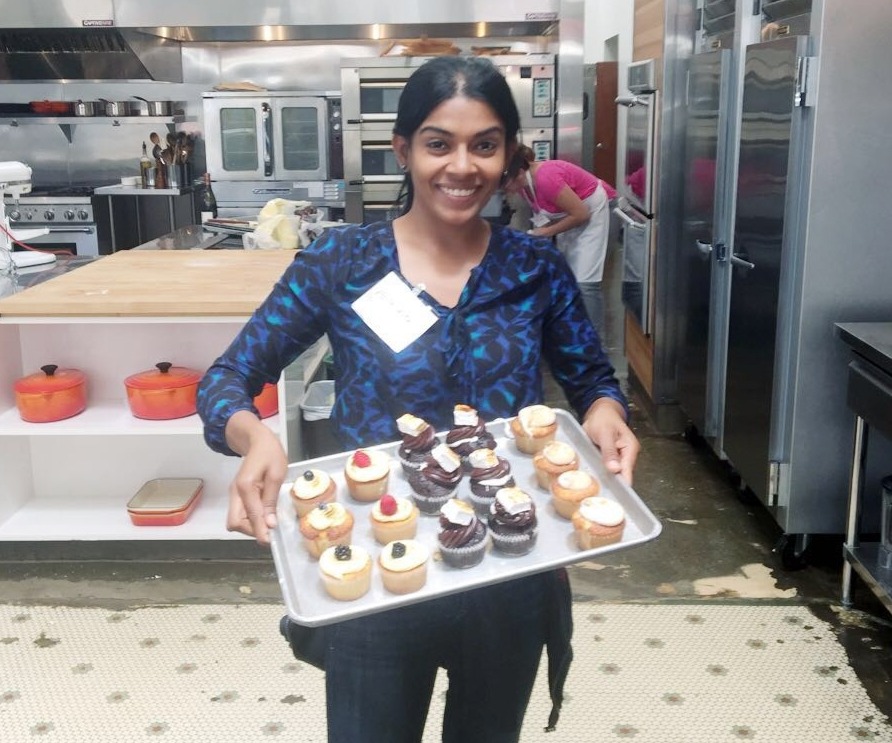 Hi, I am Anusha and thank you for visiting my site !
I baked my first gourmet cake 17 years ago. I felt bad about feeding my 1 year old son something that was made with a lot of food additives & preservatives and topped with ready-made icing. This inspired to me to bake and hand-ice a birthday cake using nothing but the finest ingredients. My passion for baking started on this day.
Over the past several years, I have designed and made numerous custom cakes for family, friends and extended circle and gained a wealth of experience and confidence. Following on my dreams, I trained at San Francisco cooking school. I broadened my experience by working for a renowned bakery in San Francisco. I have also won a number of prestigious awards such as Contra Costa Cake & Sugar Art Society Novelty Cake and Contra Costa Cake & Sugar Art Society Cupcake.
I founded Elite Baking when I moved to San Diego and still hold true to my original ethos of only using the highest quality ingredients. I hope you enjoy eating the delicious cakes as much as I love making them.
Anusha Suren
Founder & Head Baker